A wonderful refreshing Spring and Summer drink, St-Germain is made from freshly handpicked wild elderflower blossoms which produce an unique stylish creation which is so delicious to drink. It is hard to imagine with all todays technology that only 40-50 men will pick the wild blossoms in early Spring, bundle them into sacks and then bicycle down the hillside to the local market. Within a week or so  they would have picked the entirety of St Germain   blossoms for the year which  means very limited quantities .This product of nature produces a  wonderful sweet nectar which has a curious and tantalising melange of flavours with hints of citrus and tropical fruits, try it and see.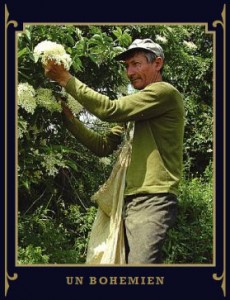 This liqueur is excellent just on its own, poured over ice, its flavour is subtle, delicate and very captivating. Savour on a warm evening just after a fine meal.
There are many other ways to enjoy this artisanal work of art, such as the exciting combination which shows off its complex fruity flavours and  almost honeyed sweetness, is to simply mix with chilled very dry white wine, such as Signature Sauvignon Blanc, its so refreshing and also just as good with sparkling Cinzano Prosecco.
St- Germain has excellent mixibility qualities and I have tried St Germain as a base to a number of cocktails especially with  sauvignon blanc,  gin,  tequila  and  champagne. Please check and see what you think.
Click on https://www.ahadleigh-wine.com/cocktail-categories/ which will take you to our specialist cocktail page where you may  select many other cocktail recipes.
Happy St-Germain Days
Written by
siteadmin
(click for further articles)
Posted in
Cocktails
,
Liqueurs
| The post has tags:
buy elderflower liqueur online now
,
champagne
,
Cocktails
,
gin
,
liqueurs online from alexander hadleigh
,
pisco
,
sauvignon blanc
,
st germain
,
st. germain elderflower liqueur
,
tequila
|

Comments Off

on St-Germain Elderflower Liqueur