In the sixties wine was drunk considerably less in the UK than what is consumed today, from so long ago only a few wines on restaurant wine lists now come to mind. They were of course Blue Nun, Black Tower, Liebfraumilch, Hirondelle, Mateus Rose, Claret ( how times have changed ) and nearly always the two wines of quality were Nuits St George and of course Chablis. Being a student in those far off days I would have struggled to afford a glass of house wine like Hirondelle let alone a bottle of fine Chablis. Yet the wine from Chablis was probably the first wine I can remember and definately the first French wine I could proudly pronounce with distinction mainly to impress the unfortunate girl I may have been with at the time, since just one half of best bitter was all they would have secured from my poor and limited funds. On saying that, I am sure Chablis for innumerable reasons will still stay etched on my mind for many more years to come.
The term Chablis in a generic sense is probably the most recognized wine of any type to man, copied and abused over decades by many other countries. We all know the real product comes from around the town of  the same name Chablis and the genuine wine is most sought after for its unique and distinctive green fresh and crisp chardonnay flavours. These flavours are captured by each of the four designations Petit Chablis, Chablis, Chablis Premier Cru, and Chablis Grand Cru, although when you taste a majestic Grand Cru you in addition experience more intense long lasting flavours, deeper and more refined and yes a lot more expensive, but these class wines will keep and improve and provide much pleasue.
The beautiful scenery of green rolling hills and valleys of the Yonne region are mixtures of chalk, prehistoric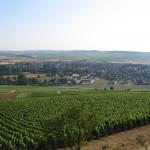 limestone and clay, this results in a style of chardonnay wine profoundly unique and special and certainly much different in character to the fine chardonnay wines of the Cote d'Or and most definitely cannot be compared with the cheap copies by the same name found in parts of California. Its within these quiet and relaxing surroundings that the Tremblay family (www.chablis-tremblay.com) reside and produce their famed Chablis wine.  Alexander Hadleigh are proud to be associated with the Tremblay family, a relationship which has spanned well over fifteen years with a family whose deep routes are from Chablis and the Yonne, their wine skills consistently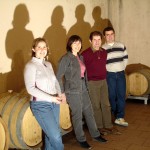 much higher than average producing great wines year in year out from all the four designations they own and maintain.
The Tremblay family are committed guardians of tradition with a reputation of high standing within the wider wine community for only producing wines which are always a cut above the rest. The family vineyards of over 34ha  have been in the hands of four generations of Tremblay's, the vines are between 30 and 35 years old which  helps considerably in producing wines of substance and complexity and production is around  20,000 cases per year, with only 300 to 350 cases of their most elegant and sophisticated Chablis Grand Cru-Vaudesir being produced.
Alexander Hadleigh import and distribute the following five Gerard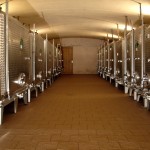 Tremblay wines and each wine on our website has its own individual tasting notes:
Petit Chablis,  Chablis, Chablis Premier Cru-Montmain, Chablis Premier Cru-Fourchaume and Chablis Grand Cru-Vaudesir.
Chablis matched with fresh fish or shellfish is a marriage made in heaven, for help in matching the different Tremblay Chablis wines with food please click on https://www.ahadleigh-wine.com/wine-and-food/, which takes you to our websites specialist section on " MATCHING WINES WITH FOOD ", then just type in chablis in the box located under " TYPE IN WINE "
Happy Chablis Days
Written by
siteadmin
(click for further articles)
Posted in
Chardonnay
,
Wine-France
| The post has tags:
best chablis wine online retailer
,
buy chablis wine online from alexander hadleigh
,
Chablis
,
chablis 1er Cru
,
chablis fourchaume
,
Chablis Grand Cru
,
chablis montmain
,
chablis vaudesir
,
chablis wine online now
,
petit chablis
|

Comments Off

on Wines of Chablis and the Tremblay Family