Cooley Distillery is the only independently Irish-owned whiskey distillery in Ireland. It was founded in 1987 when John Teeling bought the former state-owned alcohol plant on the Cooley Peninsula and converted it into two distilleries – a pot still and a patent still operation. The company takes it name from the location of the distillery at the foothills of the Cooley Mountains in County Louth. Acquisitions included the assets of the old A.A. Watt Distillery in Co.Derry (established in 1762) and John Locke and Co.of Kilbeggan (established in 1757); the latter is the oldest licensed distillery in the world.
The company now produces three styles of single malt whiskey, several blends and a small batch single grain. Distillation continues to take place at the Cooley Distillery with the cooperage and ageing cellars in the John Locke's Distillery in Kilbeggan.
Connemara is a wild, mountainous region on the west coast of Ireland with majestic mountains, lakes, streams, glens and rain-soaked peat bogs creating a landscape of unique natural beauty. The bogs are major fuel sources to the region and have played an important role throughout Irish history, cottage distillers used the bog peat to dry the cereal.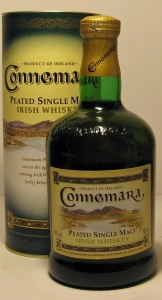 Connemara Peated Single Malt Irish Whiskey is a tribute to this region and to its grassroots culture. Its complex characters and peaty taste revive a tradition that in recent years has been forgotten by Irish distillers throughout the country.
Connemara's strength is the balance of peat with sweet malt and oak. Double distillation retains the flavours which are in perfect balance with the phenol levels of 15 parts per million – far less than the 50 parts per million for most heavily peated whiskies.
Connemara is also available in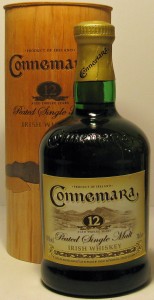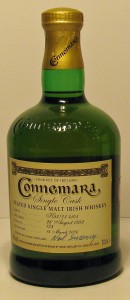 Single Cask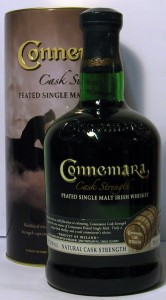 and Cask Strength.
Written by
siteadmin
(click for further articles)