The Nikka Whisky Company was founded by Masataka Taketsura, who is widely acknowledged as the father of Japanese whisky. The company has two large distilleries and several blending and bottling plants and is now part of the Asahi Group.
Masataka Taketsuru's family owned a sake brewery that dated back to 1733. Taught early that sake-making is a painstakingly fine art, Masataka studied diligently and trained as a chemist, preparing to carry on the family trade. However, Scotch Whisky captured the young man's imagination and he decided to dedicate his life to it.
In 1918, Masataka Taketsuru travelled to Scotland, where he learnt the secrets of whisky-making and met the woman who would become his bride, Jessie Roberta (Rita).
In 1920 Masataka returned to Japan with his new bride and worked with a company to produce Japan's first whisky. It soon became apparent that to produce whisky the way he felt it should be made, Masataka would have to become independent. In 1934 Masataka established Nikka Whisky and built its first distillery in Yoichi, Hokkaido, which he had always considered to be the ideal whisky-making site in Japan. In the decades since Nikka has become a fixture in Japan, Known for its passion for fine quality and flavour.
 Of Nikka's two malt whisky distilleries, Yoichi produces rich, peaty and masculine malts.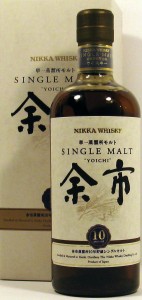 "Yoichi 10 Years Old"  gets its distinct aroma and body from direct heating distillation, in which the pot stills are heated with finely powdered natural coal-the traditional method that is rarely used today, not even in Scotland.
In Yoichi, Masataka Taketsura saw numerous reminders of Scotland, and this convinced him that this should be the home of Japanese whisky. Yoichi was selected because of its clean air, perfect humidity for storage and abundant underground water supply filtered through a layer of peat. Additionally, its location only a kilometre from the sea gives its whiskies a light salty note.
Our range of fine whiskies from Nikka include their top quality blends as well as the many world renoun single malts as follows: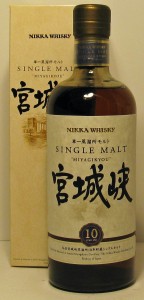 Nikka Single Malt "Miyagikyou" 10 Yrs Old

Nikka Single Malt "Yoichi" 15 Yrs Old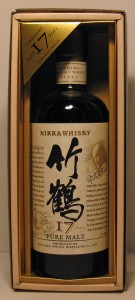 Nikka Single Malt "Taketsuru" 17 Yrs Old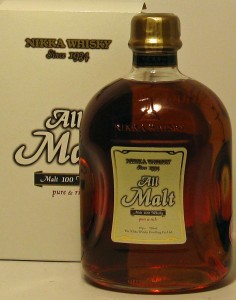 Nikka All Malt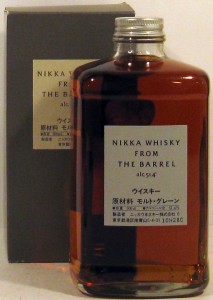 Nikka from the Barrel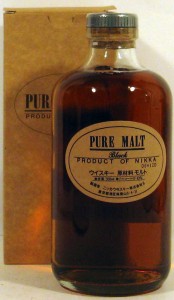 Nikka Pure Malt, Black Label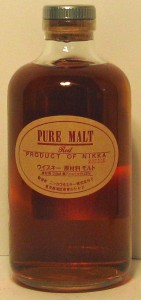 Nikka Pure Malt, Red Label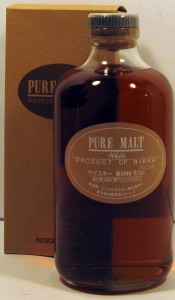 Nikka Pure Malt,White Label
Written by
siteadmin
(click for further articles)
Posted in
Alexander Hadleigh Latest News
,
New Spirit Listings
,
Spirits-Whisky and Whiskey
| The post has tags:
buy japanese whisky online now
,
buy nikka japanese whisky online fron alexander hadleigh now
,
fine japanese whisky
,
japanese whisky
,
nikka whisky
,
order japanese whisky online from alexander hadleigh now
,
order nikka whisky online now
,
quality japanese whisky online
,
whisky from japan